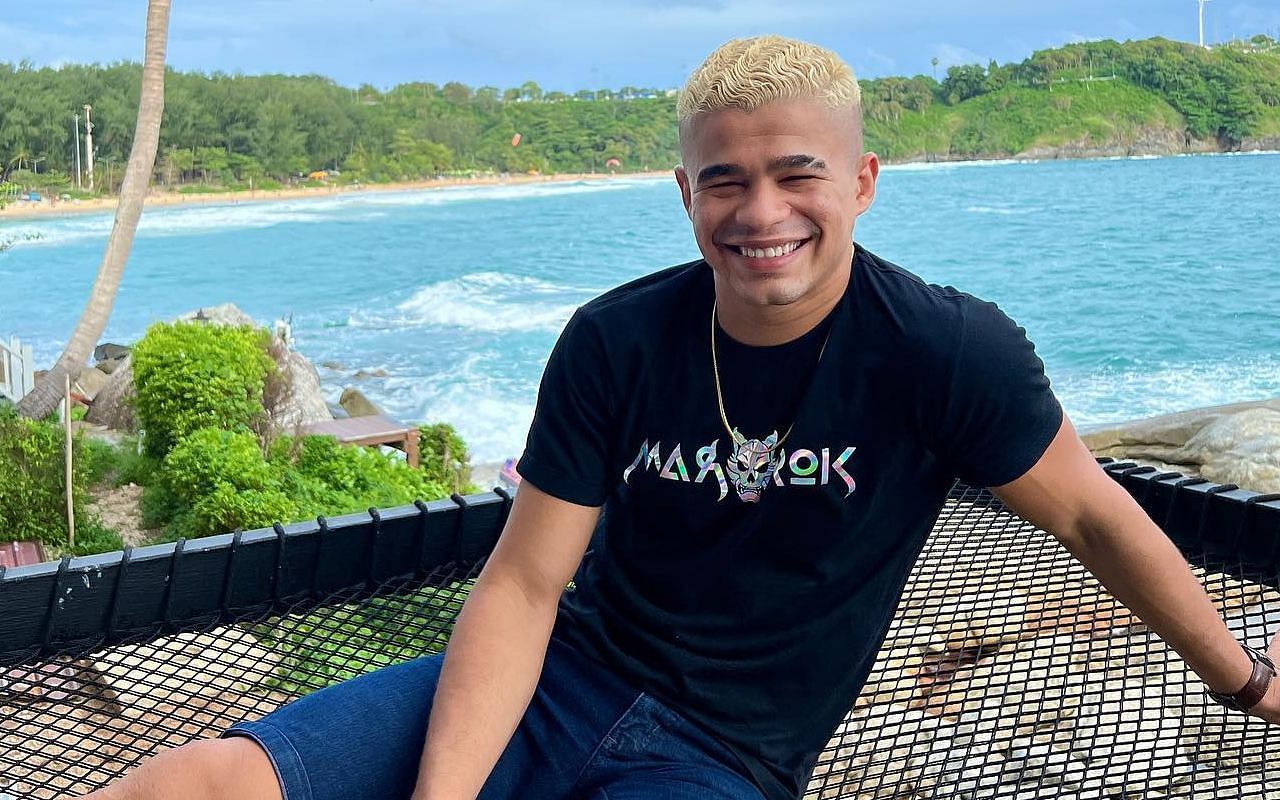 A bantamweight title contender, "Wonder Boy" Fabricio Andrade has traveled the world, moving from Brazil to China and now Thailand. Along his journey he has honed his skills to become the fighter he is today. But it is at Tiger Muay Thai in Phuket that he has found a home.
The 25-year-old is among the many world champions and high-profile martial arts talents training at Tiger Muay Thai. He trains under the best including interim ONE World Heavyweight Champion Anatoly Malykhin, former ONE World Middleweight Champion Vitaly Bigdash and senior lightweight contender Timofey Nastyukhin.
Under the tutelage of the elite Phuket coaching staff, Andrade has morphed into an absolute killer. In a recent interview with Tudor Leonte from Sherdog.com, 'Wonder Boy' spoke about his time in Thailand's most famous seaside town. He said:
"I've been here for five years, or more. Thailand was already my home. It was like a place I really enjoy. The atmosphere and training at Tiger [Muay Thai] was really good. They have a lot of good coaches, a lot [training] partner and I've made a lot of friends in the time I've been here."
Andrade will have the support of everyone at Tiger Muay Thai as he steps into the circle for his next bout. The 2nd place bantamweight contender takes on reigning ONE World Bantamweight Champion John 'Hands of Stone' Lineker in ONE's Main Event on Prime Video 3, broadcast live via Prime Video from the Axiata Arena in Kuala Lumpur, Malaysia. will be transmitted October 21.
If Fabricio Andrade wins this fight, he will become the youngest ONE World Bantamweight Champion in history.
---
Fabricio Andrade is confident he will end John Lineker's short tenure in the division
Since entering the ONE Championship in mid-2020, "Wonder Boy" Fabricio Andrade already knew he was going to be World Champion. In fact, he was sure he would challenge then-champion Bibiano Fernandes as well as the aforementioned John Lineker once he joined the promotion.
The repeated appearances of the 25-year-old testified to his self-confidence. On the other hand, Andrade believes that Lineker stayed calm because he avoided a fight with "Wonder Boy".
In the ONE on Prime Video 3 virtual press conference, Fabricio Andrade reiterated his claim that he will indeed beat Lineker when the circle door closes and capture the coveted ONE Gold. He said:
"I'm the guy who called him. He ducked me. 100% I will put on a show, there will be another knockout and we will have a new champion."