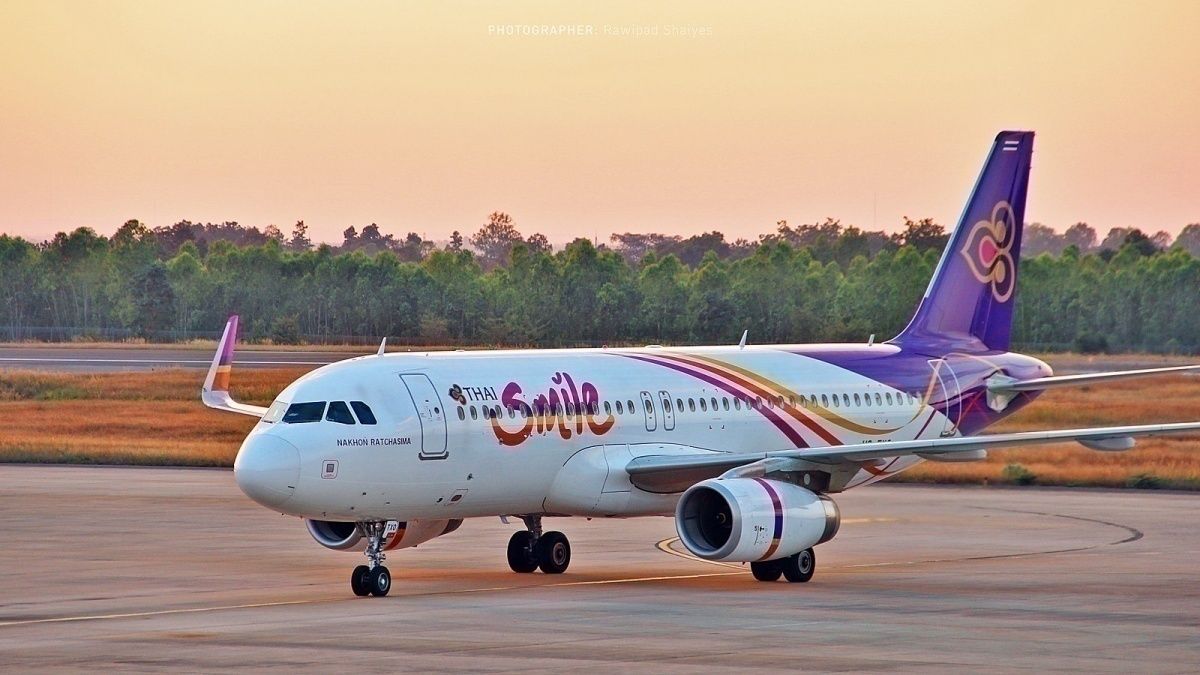 China plans 500% increase in Thailand flights next month
The Civil Aviation Administration of China (CAAC) has taken the initiative to propose increasing the frequency of scheduled flights between China and Thailand from three a week to 15 next month, according to the Civil Aviation Administration of Thailand (CAAT).
According to the CAAT, it received an official letter from the CAAC last week examining the possibility of increasing the number of scheduled passenger flights between the two countries.
China expects 15 flights a week from Thailand from September, according to CAAT. China also asked Thailand to increase flights in the opposite direction to the same frequency.
China has urged Thailand to come up with a plan to increase flights between the two countries. Photo: Getty Images
In the letter, the CAAC asked the CAAT to submit a flight route plan that Thai airlines intend to operate to see whether the corresponding Chinese airports can handle the additional flights based on the current COVID prevention policy. For the time being, China is not allowing additional flights to certain cities such as Beijing, Shanghai and Guangzhou.
The CAAT gathered Thai airlines for a meeting on August 18 to gather needs and readiness to fly to China. The CAAT said
"The flight plan is expected to be sent to the CAAC next week. We expect to have a response from the CAAC by the end of September."
If approval is granted, flights could resume as early as the end of next month.
However, the CAAT quashed the notion that Chinese tourists would return to Thailand with these additional flights, even though Chinese tourists were the largest group of foreign tourists to Thailand before the pandemic. The additional flights would only be used for essential travel such as business trips and international student trips due to China's continued strict measures against COVID-19.
Positive signals from Thailand
Thailand's Prime Minister Prayut Chan-o-cha on Aug. 19 agreed to lift the emergency decree and disband the country's COVID Managing Authority (CCSA) on Oct. 1, marking the Thai government's announcement that the COVID epidemic in Thailand is ending to end.
Thailand also extended the tourist visa from no more than 30 days to no more than 45 days, the visa on arrival from no more than 15 days to no more than 30 days, starting October 1, 2022.
Already at the end of June, the news of the return of Thai Smile to three Chinese cities was published on popular platforms such as Weibo and TikTok. His flight WE684 was scheduled to depart Bangkok Suvarnabhumi Airport (BKK) at 7:45 am and arrive at Chongqing Jiangbei International Airport (CKG) at 12:05 pm.
Thai Smile, a subsidiary of Thai Airways International, is a regional airline operating short- and medium-haul routes. It launched its first international flights in 2012. The fleet includes 20 aircraft (Airbus A320-200 and Airbus A320-200SL) serving Chinese cities including Changsha, Chongqing and Zhengzhou, according to its website. In 2013, Thai Smile operated three weekly flights from Bangkok to Chongqing. However, like other foreign airlines, it has taken measures to cut or halt its flights to China since February 2020 due to the outbreak.
Thai Smile, the regional subsidiary of Thailand, operates A320 to China before the epidemic. Photo: Thai smile
Below are the current flights operating between China and Thailand in the coming weeks. If all goes well, we expect significant growth in flights after that:
| | | | | |
| --- | --- | --- | --- | --- |
| date | airline | airplane | route | fare |
| 08/27 | Shanghai Airlines | Boeing 787 | Bangkok – Nanchang, Jiangxi Province | 90381 RMB ($13176) Business Class left only |
| August 30th | Spring Airlines | Airbus A320 | Bangkok – Hangzhou, Zhejiang Province | 28851 RMB ($4206) |
| September 9th | VietJet Air | Airbus A321 | Bangkok – Chengdu, Sichuan Province | 20293 yuan ($2958) |
| September 9th | Shenzhen Airlines | Airbus A330 | Bangkok – Shenzhen, Guangdong Province | 38962 RMB ($5680) |
| 12.09 | Xiamen Airlines | Boeing 787 | Bangkok – Xiamen, Fujian Province | 19921 RMB ($2904) |
| 09/15 | VietJet Air | Airbus A321 | Bangkok – Kunming, Yunnan Province | 19998 RMB ($2915) |
| 09/16 | Nok Air | Boeing 737 | Bangkok – Zhengzhou, Henan Province | 20295 RMB ($2959) |
| 09/19 | Thai smile | | Bangkok – Chongqing City | 21120 yuan ($3079) |
*Prices shown are for economy class unless otherwise noted
What do you see in the CAAC's latest move? Share your thoughts with Simple Flying in the comments.