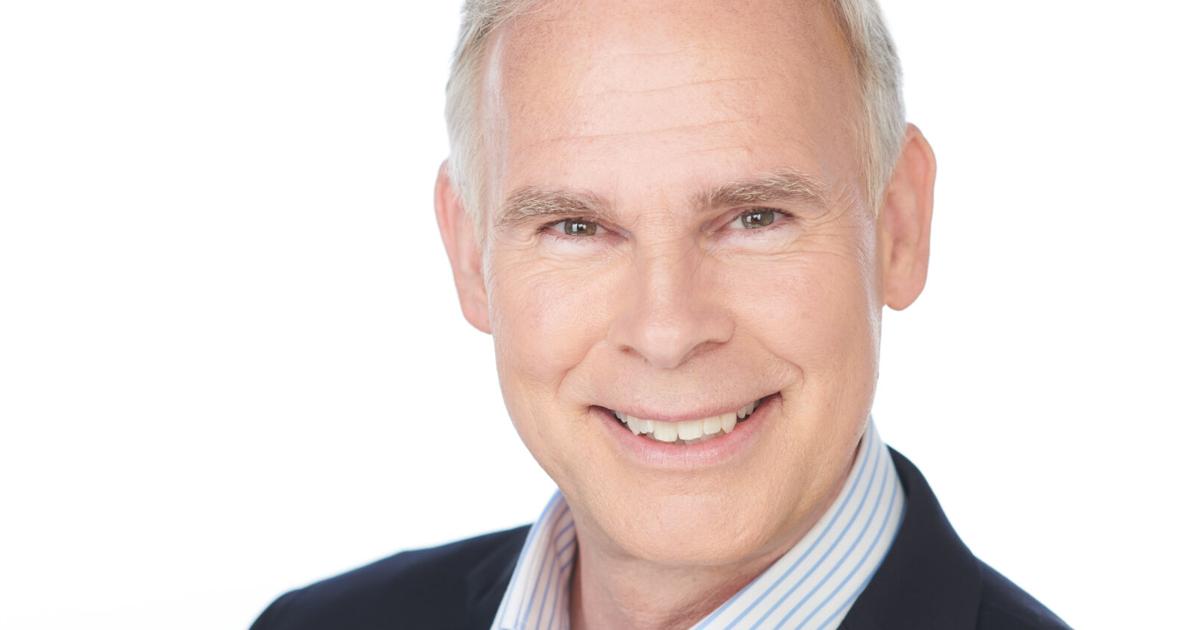 From Minetto to military analyst: Leighton influences CNN coverage | news
MINETTO – Retired Colonel Cedric Leighton, a military analyst for CNN, currently spends his days appearing on various CNN shows, including CNN Newsroom, New Day and Don Lemon Tonight.
Prior to CNN, Leighton served in the US Air Force for over two decades, held many different job titles and traveled the world while deployed to numerous countries. Despite all the stations and achievements, Leighton still remembers his beginnings in Oswego.
Leighton was born in California, but his family moved to Minetto when he was 2 after his father received a job offer at SUNY Oswego. He attended campus elementary and middle school and then went on to Oswego High School, graduating in 1980.
"It was a very, very nice place to grow up," Leighton said. "There are so many different elements because I think the college brought something important to the community in part, and then the character of the city itself."
As a child, Leighton enjoyed riding his bike and would often walk six miles from home to campus school with a friend of his. He and his family spent a lot of time in Fair Haven during the summer and enjoyed dining at Vona's Restaurant and Friendly's.
Leighton knew early on that he wanted to join the military, as his father had served in the army before becoming a professor.
"When I was very young, I thought it would be a really nice thing to do, probably because my dad did it," Leighton said. "It was something I thought I could be of use in, and I was a patriotic kid, so that made a lot of sense."
When it came time for college applications, Leighton's father encouraged him to apply for an ROTC scholarship, a program that helps students through college so they can graduate and then go on to military service. Leighton was first accepted into the Air Force, and the ROTC scholarship helped him choose Cornell University for his studies.
While at Cornell University, Leighton studied history and German and was also a radio news anchor/reporter for WVBR-FM. He was with the radio station for two and a half years and was a fan of broadcast journalist Walter Cronkite from an early age.
"I've always had an interest in journalism, and if I hadn't gone into the military, I probably would have ended up in the world of journalism," Leighton said, in either print or broadcast journalism."
Leighton is now more involved with CNN than ever, appearing multiple times a day on TV covering the war between Russia and Ukraine. One of the reasons Leighton ended up at CNN was its inaccurate reporting of Osama bin Laden's death in 2011.
"I've been listening to people talking about it on the air and I've noticed that a lot of them got it wrong," Leighton said. "They didn't really understand what special operations was about, they didn't understand how these missions are planned, and they gave the public a false sense of how these missions operate. And I knew I could talk about it without revealing classified material."
At the time, Leighton had recently retired from the Air Force and decided to contact a public relations firm. His first media appearance was on a local Fox station in Washington and he continued to appear in various markets. Eventually he appeared on major cable channels and then moved to his current position at CNN.
Leighton relates parts of his military career to journalism.
"I ended up becoming an intelligence officer in the Air Force, and that has something to do with journalism in the sense that you gather information, you disseminate or broadcast information and intelligence," Leighton said. "There are obvious differences between journalism and intelligence gathering, but the same basic journalistic principles of 'who, what, why, where, when, how' apply to the intelligence career field as well."
In the Air Force, Leighton's first assignment was with a frequently used unit, a squadron based out of San Antonio, Texas. Deployed to the Middle East, he got to know Saudi Arabia and the Gulf region very well before the first Gulf War and Desert Storm. He then went to the headquarters of a large command of the Luftwaffe as executive officer of the vice commander. In this position, he traveled to Korea and other parts of Asia and, as a young officer, learned how the secret service worked.
Leighton's next assignment was in Berlin, Germany, in 1988, where he witnessed the fall of the Berlin Wall. He had been in Germany prior to this assignment, spending his junior year of high school there while his father was on sabbatical. His mother was German and he spoke fluent German to her at home growing up.
"Not only did I see what it was like before the wall came down, I saw the collapse of an entire ideology and an entire system of government," Leighton said. "East Germany collapsed right before my eyes, so that was a pretty profound experience."
After Germany, Leighton was assigned to the US Special Operations Command in Tampa, Florida. He then went on to a training assignment, where he became an instructor for the incoming class of Air Force intelligence officers and eventually became flight commander at Goodfellow Air Force Base, Texas.
Next, Leighton went to Guam and spent 15 months in the Pacific. He spent much of his time in Thailand teaching electronic combat to members of the Royal Thai Air Force. He also helped open India to information sharing.
When he returned to the US, Leighton joined the Pentagon's air staff, where he held several jobs, including senior officer to the director of air force intelligence. He was then the Air Force Intelligence Directorate's liaison to Congress, and not long after he was promoted to lieutenant colonel and posted to Fort Meade, Maryland, as operations director for the 70th Intelligence Wing.
"As the operations manager for them, you are essentially the commander's operational right-hand man, and we developed a unique dissemination system that survives to this day," Leighton said. "It was implemented on the night of 9/11, and we had plans for it beforehand, but when 9/11 happened we were able to implement it and it helped inform the aircrew who carried out the initial attacks in Afghanistan in response to the September 11 attacks."
Leighton was then deployed to Iraq in support of Operation Iraqi Freedom.
"I was deployed again to the Middle East and served as head of our cryptology support group, which is a fancy way of saying that intelligence support for the Air Force, the commander of the air components of the task force that ran Iraqi Freedom, and We provided specialized intelligence support primarily to the Air Force and Naval Aviation, but also to Army units and Navy units, and we used a program we had developed to disseminate classified information," Leighton said. "We used that in the Iraq war and it was very successful in terms of disseminating information that had never been shared with aircrew before, so from a professional perspective it was a very rewarding time."
After Iraq, Leighton returned to Texas as the squadron commander of an intelligence training squadron, and then went back to the Pentagon to serve in a variety of joint staff capacities, primarily as deputy director for Warfighters Support and Integration.
In this position he was promoted to Colonel. He then joined the National Security Agency as Assistant Training Manager. In this capacity, he oversaw all military training for NSA, including all services in the Army, Navy, Air Force, Marines, and to some extent the Coast Guard.
Leighton retired from the Air Force in 2010 and decided to start his own consulting firm, Cedric Leighton Associates. Strategic risk and leadership consulting helps organizations analyze cybersecurity, defense and energy trends and assists in the development of programs, initiatives and policies. Leighton said he works with cyber security companies in the US and abroad, helping people understand cyber requirements from an intelligence perspective.
Leighton is also a founding partner of CYFORIX, a research, strategy and consulting firm focused on cybersecurity. The consulting company supports global companies in protecting their IT networks from potential threats.
"I prefer to think about where I can add the most value to people and give them the best information," Leighton said. "Essentially, you become a teacher by doing the stuff that I'm doing now, and that's the role I enjoy."
Leighton believes his time and education at Oswego has helped him in his career.
"I think the collaborative nature of what a lot of people were able to do in places like Oswego was really important, and I've always, I have to say, especially at Oswego High, found the collaboration and support that you've gotten from teachers, guidance counselors and fellow students was second to none," said Leighton. "I mean it was absolutely amazing and I think it helped me do what I'm doing now."
Leighton said he received a lot of support from friends, teachers and neighbors in Oswego. Although he hasn't been in the area in about 30 years, he has reconnected with childhood friends over the years and they remain in touch.
"I think there was a level of cosmopolitanism in Oswego that was really important, and then there was also a sense of community, a sense of support that you don't find in a lot of other places," Leighton said. "And that's something that will always stay with you."