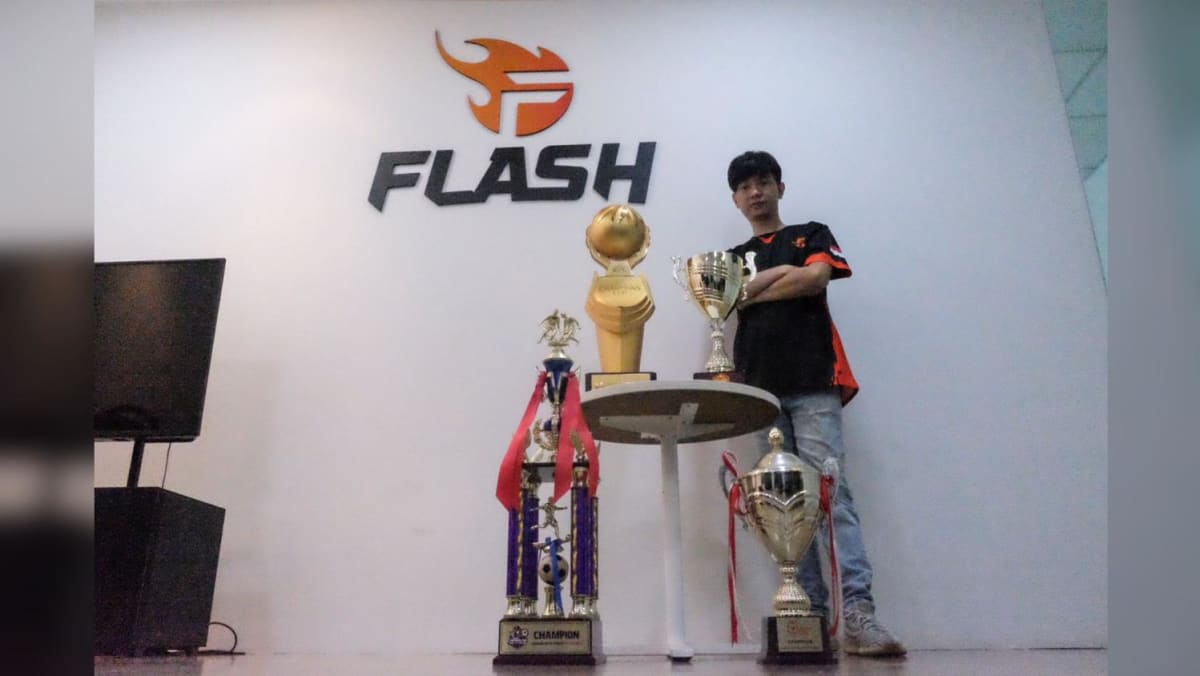 From playing in secret to playing abroad, this Fifa gamer is enjoying his 'one time' inclusion at SEA Games
What he remembers to this day is the coaching he received in China.
Yeo recalled having to practice virtual penalty shootouts after every training session, a weakness his coach identified in his gameplay.
"Every night I would have to score 10 times in a row on each corner before I fall asleep. So if I missed halfway or just clicked (the power of the shot) a little less or a little more, (I have to) restart," he said.
"He (my coach) felt that penalties could be an advantage because when most games are very close, it usually comes down to penalties. And he just wanted to prepare me for that."
Yeo would not get any sleep until he scored 40 penalties, 10 in each corner of the goal.
But he appreciated the guidance as this was the first time he had had a coach.
"(A coach) helps with in-game gameplay… When I play the game myself, there's only one cursor and I'm focused on where I'm going to pass the ball. I'll be very 'tunnelled' in my vision of what I'm doing," Yeo explained.
"We could sit down and watch replays and (he could) let me know how I could do better, what opportunity I missed, how I can pass better, how I can defend better."
A coach also acts as an analyst to help a player study opponents, Yeo noted.
"When I had the coach, it was very helpful for me to analyze which formations are better," he said.
"He would explain to me why which players are better… for example – (Angel) Di Maria – he's a left footer because he has a 'five star' left foot and a 'two star' player in the game. right foot."
Yeo's big moment came in April 2018 when he, Amraan and China's Fifa Esports Player of the Year Li Si Jun together won the East Asian Champions Cup Spring, the biggest international tournament for the game.
Representing Singaporean e-sports team Team Flash, the trio beat home team Thailand 3-0 in the final to take home a prize of US$108,000 (S$142,000). This was the best result for a Singaporean team at the event.
"I wouldn't say I was surprised, but I wouldn't say I certainly expected our team to win. I think when I came to the tournament, I felt like we had an equal chance, but it was difficult," Yeo said.
"I felt like if I really hadn't won I would have regretted my decision to play (full-time). Because in the end it's worse when I play so many years and nothing comes of it." ."
"AN HONOR" TO REPRESENT SINGAPORE
Yeo, now team manager for Team Flash, is no longer a professional player.
However, he was selected to be part of Singapore's four-man Fifa Online 4 SEA Games mixed team along with Amraan, Ahmad Sufian Rahamad and Muhammad Syakir Abdul Rauf.