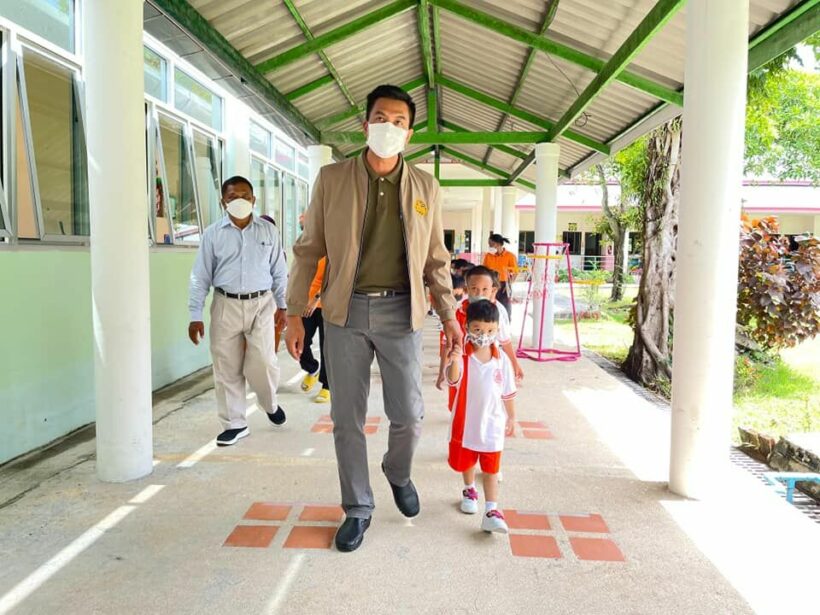 Officials in a Phuket district plan to step up English classes
Although Thailand's English proficiency ranked 100th out of 112 countries last year, an official in one Phuket district is not giving up on teaching the language. Phuket's Kathu district chief, Siwat Wangkun, says he has looked beyond the walls of the district's schools to teach English, as some school staff lack sufficient English skills.
Groups that Siwat has reached out to for help include local government agencies, foundations, associations and entrepreneurs who are qualified, English-speaking and able to help schools. Siwat said the Mayor of Patong Municipality and the President of Kamala Subdistrict Administrative Organization support him.
A meeting of all partners who support the project is now planned for June 2nd at the Ban Mai Reap School in Kathu. Siwat said media and all groups interested in the English teaching improvement project are welcome to participate.

Siwat's initiative follows a recent announcement by Phuket Governor Narong. Narong said it is important for children to understand English better so that they can have more job opportunities in the future, especially in tourism.
The poor ranking of Thailand in English has been discussed for many years. Critics of Thailand's education system say it is outdated as it focuses on memorization methods, which essentially means memorizing facts and figures rather than applying them.
The focus on language accuracy over merely trying to have a conversation in English has been cited as another barrier for the country's population looking to improve their English skills. Critics of the education system say these two factors are the most important factors preventing the average adult from being able to communicate effectively in English.
SOURCE: The Phuket News