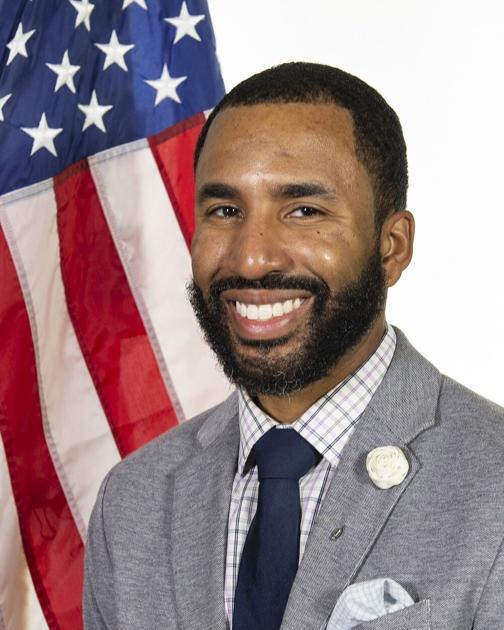 Security Enterprise Manager Recognized for Work Morale | Military scene
The phrase most used about Jerrid Spinks is "He sees challenges as opportunities".
Spinks was appointed to the Security Support Command in the Army Material Command in the second quarter of fiscal 2021. He was nominated for his willing teamwork, strong work ethic, and kindness to everyone in his organization.
Spinks is Country Program Manager with the Security Assistance Command for Thailand, Singapore, Sri Lanka and the Maldives.
"He manages a larger than average portfolio than other CPMs," said Tracy Engler, head of INDOPACOM / SOUTHCOM / NORTHCOM at USASAC.
His customers agree with this description. Spinks was recognized by the country customer and COCOM for its outstanding work on the Thailand Stryker.
Spinks manages an extensive portfolio of Title 10 Building Partner Capacity cases. These are programs that contribute to the achievement of national safety goals. They are designed to improve the capacities and skills of partner countries by providing training and equipment.
"Mr. Spinks has resolved complicated funding problems to enable the purchase of additional supplies," said Engler. "BPC cases are funded with US dollars from the government and maximize the use of
The fund has a direct benefit for the US taxpayer. "
The greatest impact of Spinks was the development of partner capacities in the INDOPACOM region and the direct support of the COCOM efforts. In the first quarter of fiscal 2021, he expedited two letters of offer and acceptance for Thailand Stryker, ensuring the country did not lose more than $ 500 million in country funds.
As the workload increases for Thailand and Singapore, Spinks' ability to efficiently manage its programs means that more cases are handled in less time across the company. The four country programs Spinks manages are valued at over $ 2.2 billion.
"Mr. Spinks sets the standard for LOA development and consistently exceeds the 85% LOA punctuality metric," said Engler. "He is a top performer in our division."
In addition to the Thai Stryker program, Spinks also manages large and complex programs for Apache, Black Hawk and Chinook helicopters in its portfolio.
However, there are other COCOM priority cases on its platter, Singapore rotor blades and the Singapore Embedded Global Positioning inertial navigation system.
He has worked across the company and with the industry to successfully find solutions to cracked blades and worked hard to identify options for Singapore EGls. "Both problems required an understanding of complex technical issues, the ability to think creatively, and strong problem-solving skills," said Engler.
The father of a busy kindergarten, Spinks has worked diligently to navigate the pandemic life with online learning and teleworking. He has ensured the success of his child and his professional life by staying focused and overcoming challenges. When he's not busy looking after his family, building a new house, training a new puppy, and managing a large overseas military sales portfolio, he enjoys exercising and staying physically active.