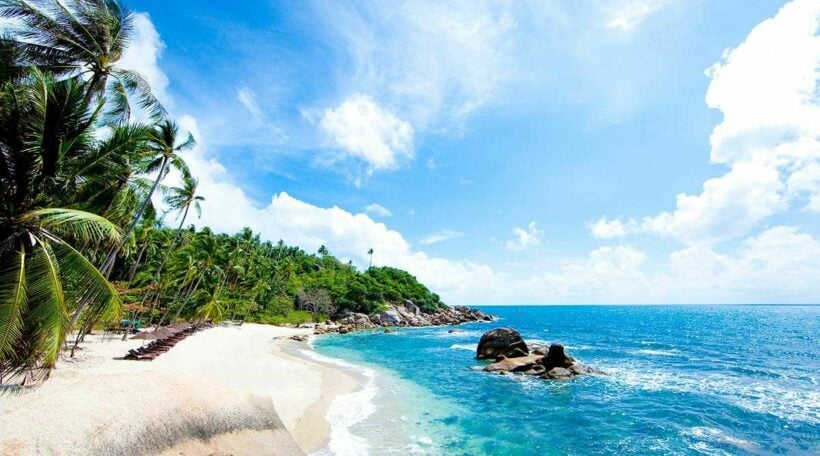 Thailand could generate up to $65 billion in tourism revenue next year, says TAT
Yesterday, the Tourism Authority of Thailand said the country's tourism industry could generate up to US$65 billion, or 2.38 trillion baht, next year. The revenue could equal about 80% of pre-pandemic tourism revenue, TAT Governor Yuthasak Supasorn said. In comparison, TAT expects Thailand to generate 1.5 trillion baht in tourism revenue this year.
Yuthasak expects Thailand to generate between $47 billion and $65 billion in 2023…
"In 2023, TAT expects Thailand to generate total tourism revenue of 1.73 trillion baht with 970 billion baht from the international market and 760 billion baht from the domestic market (for the baseline scenario) and 2.38 trillion baht with 1.50 trillion baht from the international Market generates market and 880 billion baht from domestic market (for best scenario). This equates to about 80% of Thailand's tourism output in 2019."
TAT yesterday released a marketing plan that aims to "revitalize and transform Thailand's tourism, while placing a greater focus on tourism sector recovery towards strong and sustainable, more responsible and inclusive tourism growth."
So how exactly does the TAT plan to "transform" Thai tourism?
By collaborating with leading brands, TAT will promote Thailand as a "year-round destination" for long-distance tourists, especially families with children, seniors and long-distance workers. The TAT wants to see "high disposable income groups" (millennials, Gen-X and silver-age people) and "hyper-personalization groups" (health and wellness, sports tourism and responsible tourism) and "new segments" (digital nomads and remote workers/ teleworkers).
Thailand is in the process of rolling out the long-stay visa, which aims to attract wealthy foreigners, retirees, working foreigners and specialists. A one-time fee of 50,000 baht could get you a 10-year visa in the Kingdom of Thailand if you meet the eligibility criteria.
To attract short-haul tourists, Thailand will promote the "5News", including "New Segments", "New Areas", "New Partners", "New Infrastructure" and "New Way". The TAT will also promote all points of entry into Thailand via land, sea and air.
The TAT will ease the projected high number of foreign arrivals by working with airlines to increase seating capacity in Thailand, aiming to bring regional air capacity back to 80% of pre-pandemic 2019 levels.
Highlights of all five regions of Thailand are advertised to attract specific types of local tourists to each region. In northern Thailand, multi-generational families are invited to have "nostalgic experiences". In central Thailand, Gen-Y and Gen-Z are invited to explore "innovative routes". In Eastern Thailand, high-income families are invited to experience culinary and luxury tourism. In Northeast Thailand, workers and Gen-Y are invited to experience "Dharma, Nature and Culture". In southern Thailand, all types of tourists are invited to experience "Responsible Tourism".
The marketing plan will adhere to the Thai government's Bio-Circular-Green Economy Model, which aligns with the United Nations Sustainable Development Goals. The aim is to enable safe, inclusive and sustainable travel.
SOURCE: ACT