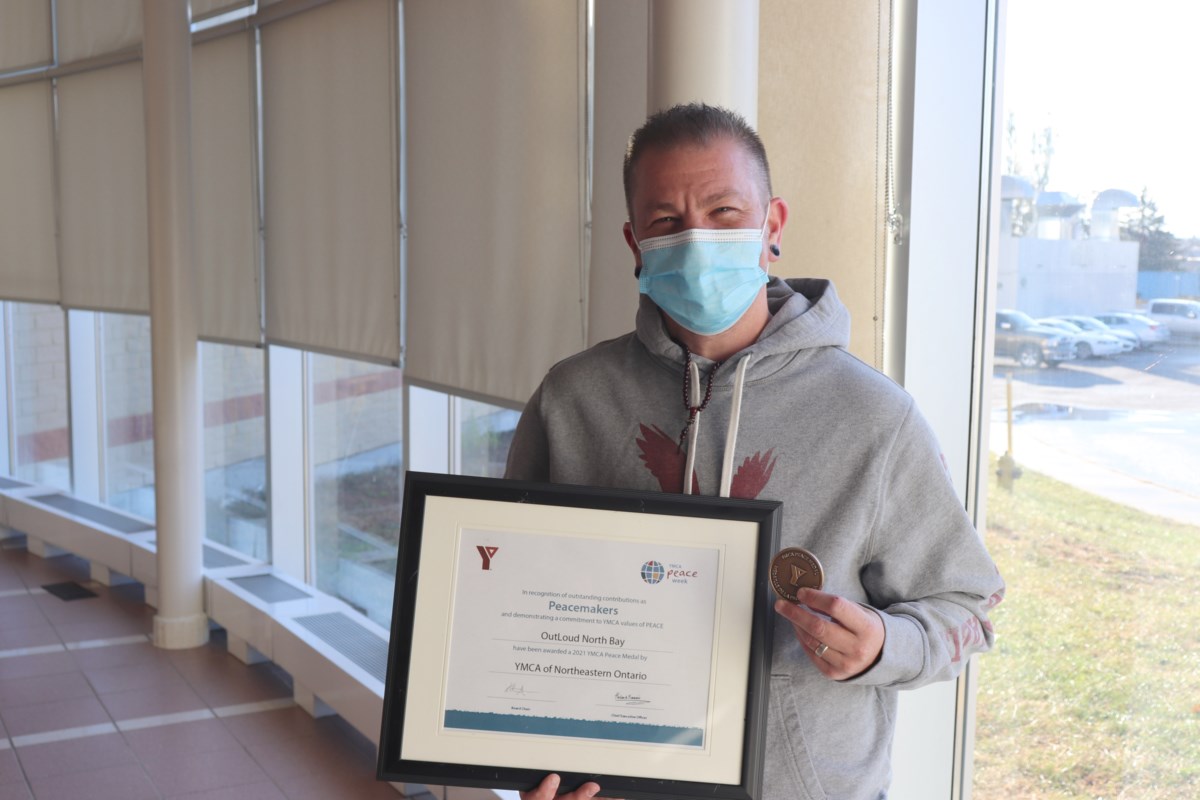 Three locals and a group receive YMCA Peacemaker Medals
"This year's PEACE Medal recipients collectively demonstrate how their volunteer work, which embodies participation, empathy, advocacy, community and empowerment, makes northeastern Ontario a great place to live."
At the end of the YMCA Peace Week, the YMCA celebrate the presence of peace in our communities and reflect the peace building work that takes place throughout the year.
"During YMCA Peace Week, we honor those who are at the forefront of these peacebuilding efforts and encourage Canadians to wonder how they can make change in their communities," a press release said.
"This year's PEACE Medal recipients are collectively demonstrating how their volunteer work, which embodies participation, empathy, advocacy, community, and empowerment, makes northeastern Ontario a great place to live," said Helen Francis, president of the YMCA of Northeast -Ontario. "The YMCA hopes that by celebrating their work we can encourage more people to volunteer and make our local, national and global communities more resilient, healthier and stronger."
Local winners are:
OutLoud North Bay (group)
Founded in 2019 by Seth Compton, OutLoud North Bay is a center and charity for 2SLGTBQA + adolescents who want to feel safe and want to learn together. OutLoud is run entirely by volunteers.
By offering programs such as fitness classes, arts and crafts, movie nights, life skills workshops, and more, OutLoud has created a space for teens in North Bay to connect with others where they are made to feel welcome. They also post informational posts on their social media accounts so that others in the community can learn about issues and events affecting 2SLGBTQA + people (e.g. Transgender Awareness Week).
Geoff Richardson (Adult)
Co-owner and operator of Good Riddance Pest Control, Geoff is a dedicated member of the North Bay Community. One of his first experiences with volunteers was helping deliver baskets for the Santa Fund. Now we come full circle as Geoff is now co-chair of the Santa Fund! Through his involvement with the Santa Fund, the local theater community, or helping a local charity find a new home, Geoff has made a positive impact on the people of North Bay.
Matthew Robertson (Youth)
Matthew Robertson was born in Thailand, grew up in Cape Town, South Africa, and moved to Canada in November 2020. With an engineering degree and looking for a full-time job, Matthew spends every week giving back to local organizations by volunteering time. As a dedicated volunteer for Clean Green Beautiful North Bay, he participates in weekly street cleanings, volunteers at the North Bay Food Bank and the NB Heritage Gardeners.
Mark Caldwell (Adult)
Mark is an inspiring person who uses his free time and energy building awareness and resources for the local North Bay mental health services.
Mark began forming For The Love Of Woody, a local group dedicated to breaking down the stigma surrounding mental health. Over the past 4 years, Mark has raised over $ 100,000 for various North Bay mental health services and has volunteered a significant amount of his time on group fundraising projects for North Bay Defeat Depression.