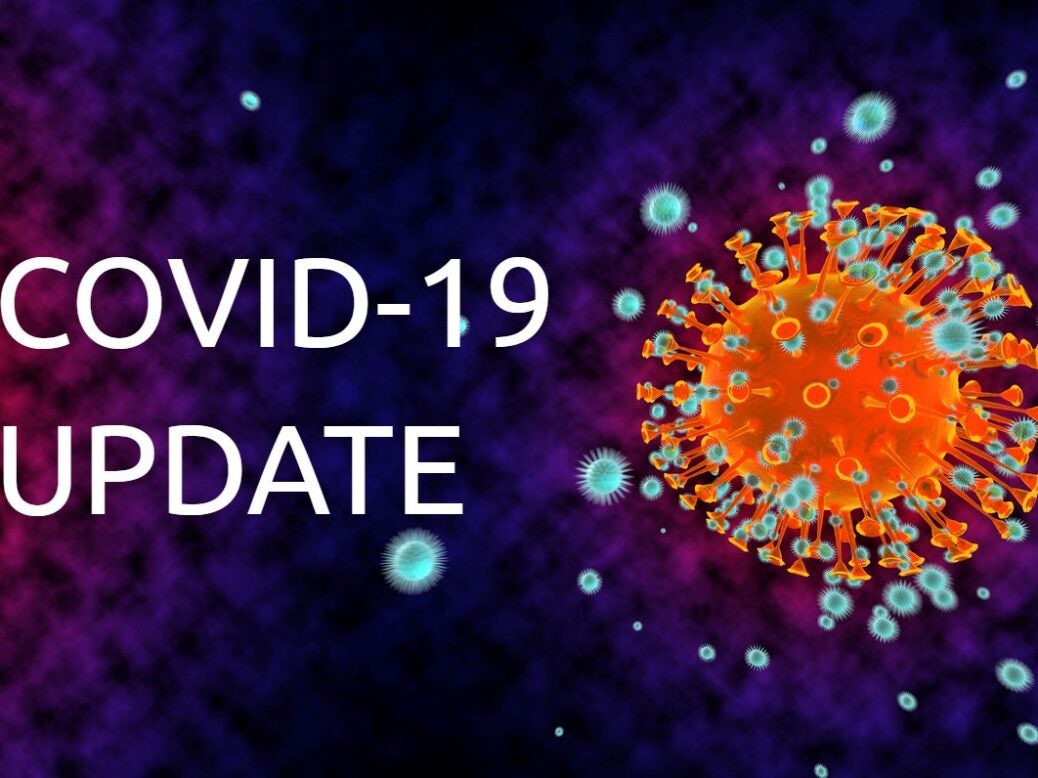 Vaccine less effective in preventing infection in children
Global: The global death toll from Covid has surpassed 5.9 million, with a toll of 5,956,652, according to researchers from Johns Hopkins University. Meanwhile, infections have continued past 437 million to a global tally of 437,017,561.
The vaccine, made by Pfizer Inc. and partner BioNTech SE, is much less effective at preventing infection in children ages 5 to 11 than in older adolescents or adults, according to a large new set of data released by state health officials New York The New York Times reported. The Pfizer vaccine, while still preventing children from becoming seriously ill, offers virtually no protection against infection, even within a month of full immunization, suggests data collected during the Omicron wave, the newspaper said. The sharp drop in the vaccine's performance in young children could be because they are receiving a third of the dose given to older children and adults, researchers and federal officials who reviewed the data said, according to the Times.
Roche Holding AG's diagnostics chief said it's too early to declare an end to the pandemic even if Omicron's spread slows, given the possibility of a seasonal resurgence later this year. "It is important that we prepare for the next winter period and not be surprised," said Thomas Schinecker, who heads the diagnostic unit of the Covid test manufacturer. In an interview, the Roche executive urged governments, the largest buyers of rapid antigen tests, to be more proactive when planning bulk purchases ahead of a likely next wave of infections.
News by region
America
US: Covid-19 infections have now surpassed 79 million. The death toll from the US coronavirus has now risen to more than 950,000, according to Johns Hopkins University.
Americans are less concerned about catching and spreading Covid-19 than they were six months ago, according to a new poll by the Associated Press-NORC Center for Public Affairs Research, The New York Times reported. NYT says support is waning for mask mandates, which are easing across much of the U.S., the poll found.
California, Oregon and Washington will no longer require masks in classrooms from late next week as falling Covid case rates on the West Coast accelerate efforts to return to something of normal life. After March 11, the three states will move toward recommending masks in schools and childcare facilities, rather than mandating them, according to a statement Monday. Oregon and Washington will also lift mask rules for most other indoor locations at this time. California phased out its mask requirement for indoor public places earlier this month.
Amazon.com Inc. said face coverings will be optional at its US operations regardless of vaccination status starting Tuesday. The Seattle-based e-commerce giant recommended in a memo to employees that unvaccinated workers wear masks, noting that federal, state and local laws may still mandate face coverings in some cases. Information previously reported the policy change. Amazon earlier this month lifted its masking guidelines for vaccinated employees, requiring employees to be fully vaccinated in order to receive paid time off if they contract Covid-19.
Asia Pacific
Singapore: The number of cases in Singapore has fallen for six straight days, increasing the focus on Tuesday's report that could signal whether omicron infections have peaked in the city-state. Tuesdays tend to be Singapore's largest caseload per week, due in part to weekend catch-ups and person testing earlier in the week. Cases have been falling for the past two weeks ahead of a spike on Tuesday, delaying a possible reopening. Singapore plans to ease restrictions significantly once the current wave of infections peaks.
China: One of China's top health experts raised the possibility that China could follow Western nations in trying to live with Covid-19, a view rarely expressed in the country as it sticks to its Covid-Zero strategy. "Western countries have taken the lead in practicing coexistence with the virus, which is very risky and bold. We will observe and learn from the experiences and lessons of Western countries with a calm and humble attitude for our own benefit," Zeng Guang, former chief epidemiologist at the China Center for Disease Control and Prevention, said on his social media account. "At an appropriate time in the near future, China will surely present its version of the roadmap for coexistence with the virus," Zeng said.
Hong Kong: Hong Kong is weighing whether to halt public transport during a lockdown or allow residents who test negative with rapid screening kits to leave their homes, the South China Morning Post reported, citing unidentified people. According to the report, the government is considering a range of options for the lockdown, including whether it should be city-wide or continuous.
Meanwhile, Hong Kong plans to enforce a city lockdown to ensure a mandatory Covid-19 test drive planned for this month is effective, Sing Tao Daily reported. Testing of the financial center's 7.4 million people will begin after March 17, the newspaper reported, citing unidentified people. Officials aim to test the whole city three times in nine days with a stay-at-home order to maximize impact, the report said.
Hong Kong's health and beauty products chain, Mannings, said it would temporarily close 53 stores across the city from Tuesday until further notice, citing the pandemic. Around 38 shops will temporarily discontinue the pick-up service for online purchases. The Jardine Matheson-controlled retailer still has more than 250 stores in Hong Kong.
Thailand: Vaccinated foreign visitors to Thailand will no longer need to take a second RT-PCR test upon arrival from Tuesday as the nation courts tourists. The insurance requirement for Thai visas has also been reduced from $50,000 to $20,000. From Tuesday, authorities will begin distributing free rapid antigen test kits through 2,000 centers across the country, while the Health Ministry warns daily cases could rise to 100,000 by mid-April. New infections fell to 20,420 on Tuesday.
Malaysia: Malaysia will ease coronavirus testing requirements for some travelers from Thursday, Health Minister Khaary Jamaluddin said in a statement. The exemption applies to those arriving in Malaysia via the vaccinated Singapore itinerary, the Langkawi travel bubble and short-term business trips via one-stop centers, he said.
Business news
Global: According to researchers at Arizona State University, Virginia Commonwealth University and the Dallas Federal Reserve, about 75% of the increase in remote working over the course of the Covid-19 crisis is likely to persist. Twice as many workers will work 100% from home than before the pandemic, and one in five days of work will be from home, economists predict. And while working from home increased for all major demographics and industries, the data showed that this was primarily the case for highly skilled workers.