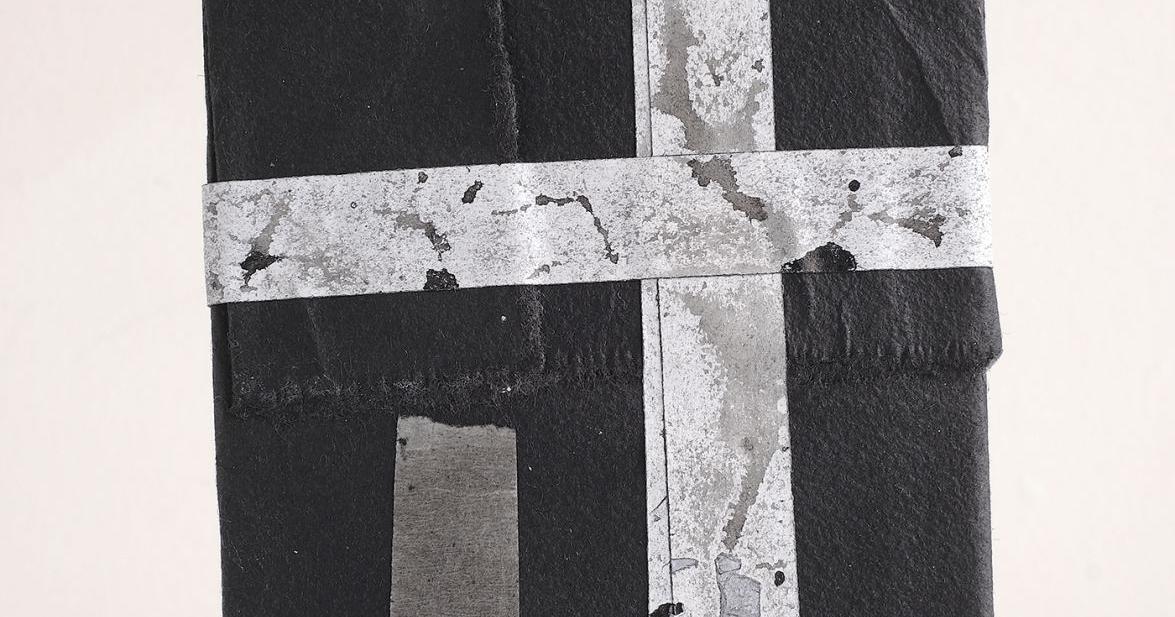 Vermont Fine Art | Vermont art
Canfield Gallery: George Van Hook, through May 4, one of the area's leading plein air and watercolor artists, Martha Canfield Library, 528 E. Arlington Road, Arlington, 802-375-6153, www.facebook.com/TheCanfieldGallery
Aldrich Library: Barre Paletteers, through May 26, "Out of the Shadows of the Pandemic," 35 member paintings, Milne Room, 16 Washington St., 802-476-7559, www.aldrichpubliclibrary.org
AR Market: Michael Heffernan, through June 11, Toying with It, paintings, ARTE at AR, 159 N. Main St., Barre, 802-479-7069, www.studioplacearts.com
Espresso Bueno: Jan Ghiringhelli, April 4 to May 11, extensive original work; edibles, stills and flowers; Primarily Oils, 248 N. Main St., Barre, 802-479-0896, espressobueno.com
Morse Block Deli: Pria Cambio, through April 30, "Warmth for You. Right Now!" Paintings, Drawings, and Collages, Morse Block, 260 N. Main St., Barre, 802-479-7069, www.studioplacearts.com
Studio Place Arts: "Drip" through April 30, water-themed group exhibition, ground floor gallery; "Of Fire and Rust", encaustic and mixed media artworks by Deborah Barnwell, second floor gallery; City Scenes, drawings by Charles Lysogorski, third floor gallery; "Family Affair," through May 21, kinetic art by Paul Markowitz, SPA, 201 N. Main St., Barre; 802 479-7069, www.studioplacearts.com Hours: 11:30 a.m. to 5:00 p.m. Wednesday-Friday; Saturday 11:30 a.m. to 4:00 p.m. and by appointment.
Bennington Museum: Marion Huse: Picturing Pownal through June 22; The Student Art Show, through June 5; "Across the Street: Historic Bennington," ongoing; Grandma Moses, ongoing current exhibitions; Bennington Modernism, Ongoing, Current Exhibitions, 75 Main St., Bennington, 802-447-1571, www.benningtonmuseum.org
Brattleboro Museum & Art Center: Through June 12: "(í:se) Be Our Guest/Stolen," screenprints by Cleveland artist M. Carmen Lane based on her family's personal story of displacement; "Form/Reform", Robert Visani's cardboard reproductions of art historical objects relating to the transatlantic slave trade; "Big Bang Votive", Yvette Molina's egg tempera painting of stories that inspire joy or inspire love; Between Starshine and Clay, a work by Mildred Beltré Martinez, curator of M. Carmen Lane's Skin in the Game exhibition; Through Lines, wood sculptures by Sachiko Akiyama that draw on influences including the artist's Japanese-American heritage; "Anne Splitter: The Wonder of It All," BMAC's First-ever Non-Fungible Token Exhibition, or NFT, Union Station, Main Street (Route 5) and Routes 119 and 142, Brattleboro, 802-257-0124, www. brattleboromuseum.org
Epsilon Spiers: Lydia Kern, through June 25, "Passages", multimedia art by Burlington sculptor and installation artist, 190 Main St., Brattleboro, www.epsilonspires.org Jenny Bower, Vermont Organist of the Year, will perform selected works at the Closing Reception 25th June.
BCA Center: Eric Aho, through June 5, "Headwater," paintings depicting captivating scenes from nature; Sarah Trad, through June 5, "What Still Remains," Lebanese-American artist explores complex issues of personal and cultural identity through film-based media and textiles, Burlington City Arts, 135 Church St., Burlington, 802-865-7551, www .burlingtoncityarts.com
UVM Fleming Museum: "Unpacked: Refugee Baggage," through May 1, multimedia installation by Syrian-born artist and architect Mohamad Hafez and Iraqi-born writer and speaker Ahmed Badr; Dark Goddess: An Exploration of the Sacred Feminine, through May 1, Shanta Lee Gander's ethnography/cultural anthropology photomixture; Storytelling Salon: "Reckonings" (new), through May 6, Museum staff and interns to reflect on the past few months of 2020 by engaging with objects from the collection, 61 Colchester Ave., Burlington, 802-656- 0750, www. flemingmuseum.org Admission is free.
The Hyde Collection: "Robert Blackburn & Modern American Painting" through April 24; "Georgia O'Keefe: Pattern of Leaves," through May 16, Warren St., Glens Falls, New York, 518-792-1761, hydecollection.org
Museum of Everyday Life: "Life in Lists and Notes through May 22 celebrates the poetic, mnemonic, narrative and enumerative qualities of lists and notes and explores their myriad creative, professional, bureaucratic, institutional, domestic and personal uses throughout the ages , 3482 Dry Pond Road (Route 16), Glover, www.museumofeverydaylife.org
Highland Center: Frank Woods, through April 10, Minor Works, Landscapes – Oils and Watercolors; Open Air Gallery, Ski & Snowshoe Trail, through March 27, two miles for all ages, Highland Center for the Arts, 2875 Hardwick St., Greensboro, 802-533-3000, highlandartsvt.org
Hood Museum of Art: "In the Moment: Recent Work by Louise Hamlin" through September 3; "This Land: American Engagement with the Natural World," through July 23, artistic responses by American artists to the natural world; "Photographs from Hollywood's Golden Era," through May 21, John Kobal Foundation; "Unbroken: Native American: Ceramics, Sculpture and Design," through April 30, from the Permanent Collection, Dartmouth College, 4 E. Wheelock St., Hanover, New Hampshire, 603-646-1110, hoodmuseum.dartmouth.edu
Hardwick Inn: Sophia Bettmann-Kerson, through April, "Courage and Wonder at Our Collective Experience in the Face of the COVID Pandemic," Watercolor Pencil Drawings, 4 S. Main St., Hardwick, 802-472-5334.
Bryan Memorial Gallery: 2022 Legacy Collection through fall, works by 16 distinguished artists, plus works by Alden and Mary Bryan, 180 Main St., Jeffersonville, 802-644-5100, www.bryangallery.org
AVA Gallery: Four Female Artist Solo Shows, through April 15, Olivia Janna Genereaux, Danielle Kleber, Rachel Montroy, and Ann Young, 1 Bank St., Lebanon, New Hampshire, 603-448-3117, www.avagallery.org
Southern Vermont Arts Center: 2022 Spring Member Exhibition, through May 22, in conjunction with the Vermont Watercolor Society, Yester House; Art from the Schools 2022, through May 1, Wilson Museum, 930 SVAC Drive, Manchester, 802-362-1405, www.svac.org
Edgewater Gallery on the Green: Tools of the Trade is showing the work of Tom Dunne, Kate Gridley, Duncan Johnson and new Edgewater artist Peter Kirkiles, 6 Merchants Rowe, Middlebury, 802-989-7419, through April 26 edgewatergallery. co
Susan Calza Gallery, The Matter of Loss: Holding Spaces, through May 8, works by Daryl Burnett and Axel Stohlberg, 38 Main St., Montpelier, 802-224-6827, www.susancalza.com
The Front Gallery: Show 48, through May 1, Assorted Member Works, 6 Barre St., Montpelier, 802-552-0877, www.thefrontvt.com
Kellogg-Hubbard Library: John Weaver, April, "Vermont Scenes," Kitzmiller Room, 35 Main St., Montpelier, 802-223-3338, www.kellogghubbard.org
TW Wood Gallery: Susan Kossman, through May 12, "Living Space: Portraits through Appreciative Inquiry," Nuquist Gallery; Central Vermont and Northeast Kingdom Hubs of the Vermont Watercolor Society Members Show, through May 12, Contemporary Hall; "Art of Thomas Waterman Wood", ongoing; Works Progress Administration Artwork, Ongoing, 46 Barre St., Montpelier, 802-262-6035, www.twwoodgallery.org Hours: Thursday through Saturday 12:00 p.m. to 4:00 p.m. or by appointment.
NXT Gallery: Julia Zanes, through May 9, Household Objects, new work by Vermont artist, Next Stage Arts, 15 Kimball Hill, 802-387-0102, nextstagearts.org
Chandler Gallery: "Be the Change," through April 30, Annual Student Art Exhibition, Chandler Center for the Arts, 73 Main St., Randolph, 802-728-9878, www.chandler-arts.org
Chaffee Art Center: Images of Our Communities, April 15-May 27, Feature Walls with Jon Olender and Matt Lerman; and entries to the Annual Amateur Photo Contest by voting by May 27, 16 S. Main St., Rutland, 802-775-0356, www.chaffeeartcenter.org Hours: 12:00 p.m. to 4:00 p.m. Wednesday-Friday; 10am to 2pm Saturday; and by appointment.
Catamount Arts: 2021 Arts Connect at Catamount Arts through April 10. Judged Exhibition, 39 Eastern Ave., St. Johnsbury, 802-748-2600, www.catamountarts.org
Northeast Kingdom Artisans Guild: Chuck Trotsky, through April 16, "chuck Trotsky 2022: technologia information", digital acrylic paintings and mixed media works, Back Room Gallery, 430 Railroad St., St. Johnsbury, 802-748-0158, www .nekartisansguild.com
The Current: Catherine Opie, through April 9, photographs curated by Rachel Moore, (formerly Helen Day Art Center) 90 Pond Street, Stowe, 802-253-8358, www.thecurrentnow.org
Axel's Frame Shop & Gallery: "Transitions", 9-30. April, Textile art by 17 Vermont-area Surface Design Association members, 5 Stowe St. Waterbury, 802-244-7801, www.facebook.com/AxelsFrameShopGallery/ Opening Reception, Saturday, April 9, 4 p.m.