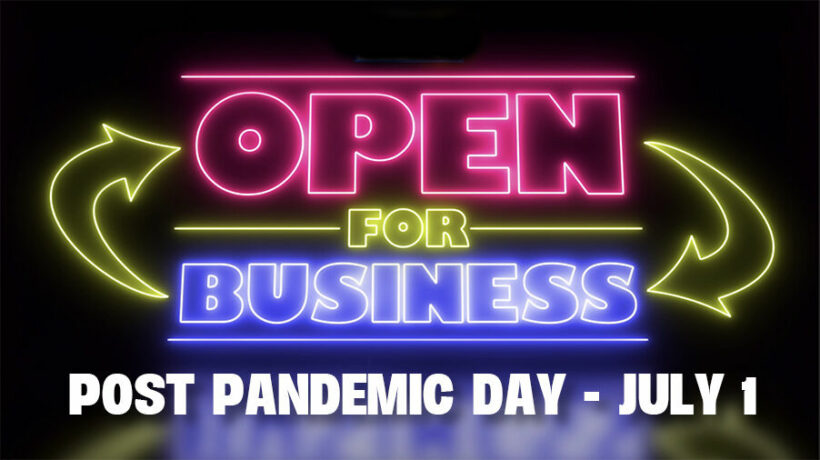 Welcome to Thailand's post-pandemic day – July 1st. What will change?
Between the beginning of this year and last Sunday, June 26, just over 2 million foreign travelers were stamped into the country at immigration offices, mainly at two airports – Suvarnabhumi and Phuket. During this time, barriers to entry into Thailand also became less restrictive.
This Friday, July 1st, there will be an official statement that Thailand is now in "post-pandemic" mode. The word endemic is avoided as Thai officials believe it will be up to the World Health Organization to make that call.
With overseas arrivals, some newer demographics have filled the gap as Russian and Chinese tourists are currently in short supply. It should be noted that these numbers are TOTAL traveler arrivals, not a list of tourist numbers.
• India – 220,962
• Malaysia – 184,782
• UK – 121,328
• Singapore – 121,264
• US – 102,964
There was a renewed surge in tourists from India, a country of nearly 1.4 billion people and the fastest growing middle class in the world. And only 3.5-5 hours flight time from Thai airports.
Included in the Malaysian numbers are the many Malaysians who turn up across Thailand's southern borders for day-to-day trading or quick weekend trips.
Meanwhile, the permanent secretary of the Department of Health, Dr. Kiattiphum Wongrajit that Thailand's post-pandemic era government will announce on July 1st.
"What we expect are only small or medium-sized clusters that will not harm our public health service. The disease will be under control."
He commented on the international concern over two new Covid-19 sub-variants, BA.4 and BA.5, noting that infections had already been detected in Thailand but had not resulted in an increase in the number of serious infections at this time Covid-related infections admitted to hospitals in Thailand.
On the tourism side of the pandemic, Deputy Government Spokeswoman Traisulee Traisaranakul announced that the International Air Transport Association forecast foreign visitors to Thailand this year could surpass 10 million based on the rising number of travelers to other countries this year and the slow pace Improvement of flight schedules and flights.
"The easing of restrictions and the promotion will make a big impact and help revitalize the tourism industry faster."
The announcement of Thailand's post-pandemic phase coincides with the cancellation of the much-discussed and hated Thailand passport. The online digital gateway, implemented on November 1 last year, forced all visitors (including Thais until early May this year) to apply for a QR code before arrival. The abolition of the Thailand passport is seen as one of the necessary pillars of tourism recovery in Thailand.
With the revocation of the Thailand passport, the mandatory insurance of 10,000 US dollars is also eliminated. And as of last Thursday, wearing face masks is a "voluntary" situation for open and outdoor spaces. However, masks will still be required to be worn in government buildings, public transport at airports and on all domestic flights at this time. As of yesterday, as far as The Thaiger can report, most Thais were still not ready to take off their face masks and almost 100% of Thais walking in the Sukhimvit areas were still wearing their masks. But there was a growing number of foreigners, at least, who started taking advantage of last Thursday's announcement.
However, Thailand's emergency decree, which delegated decision-making powers regarding the Covid pandemic to a body called the Center for Covid Situation Administration (CCSA), will remain in effect beyond July and until at least the end of September, according to the week's announcement. Thai Prime Minister Prayut Chan-o-cha remains chair of this body.
So countdown to the day after the pandemic, this Friday.